TWO FITTINGS
For the Perfect Fit.
Every bespoke garment is made especially for the client's body. Two fittings help us achieve the best possible results.
FABRIC
Where Quality Counts
Quality can only be achieved by using good materials. We use the best at every step: fabric, lining, and threads.
attention to detail
How It's Made
Your Measurements
are taken and physical features are considered for your own pattern, a two-dimensional basis of each part of the suit to ensure the right fit and proportion.
Design
limited only by our selection of fabrics and linings. Our associates will help you choose what's best for your wants and needs.
Fittings
help make adjustments to your suit, ensuring proper fit, proportion, and comfort with the experienced eye of the tailor.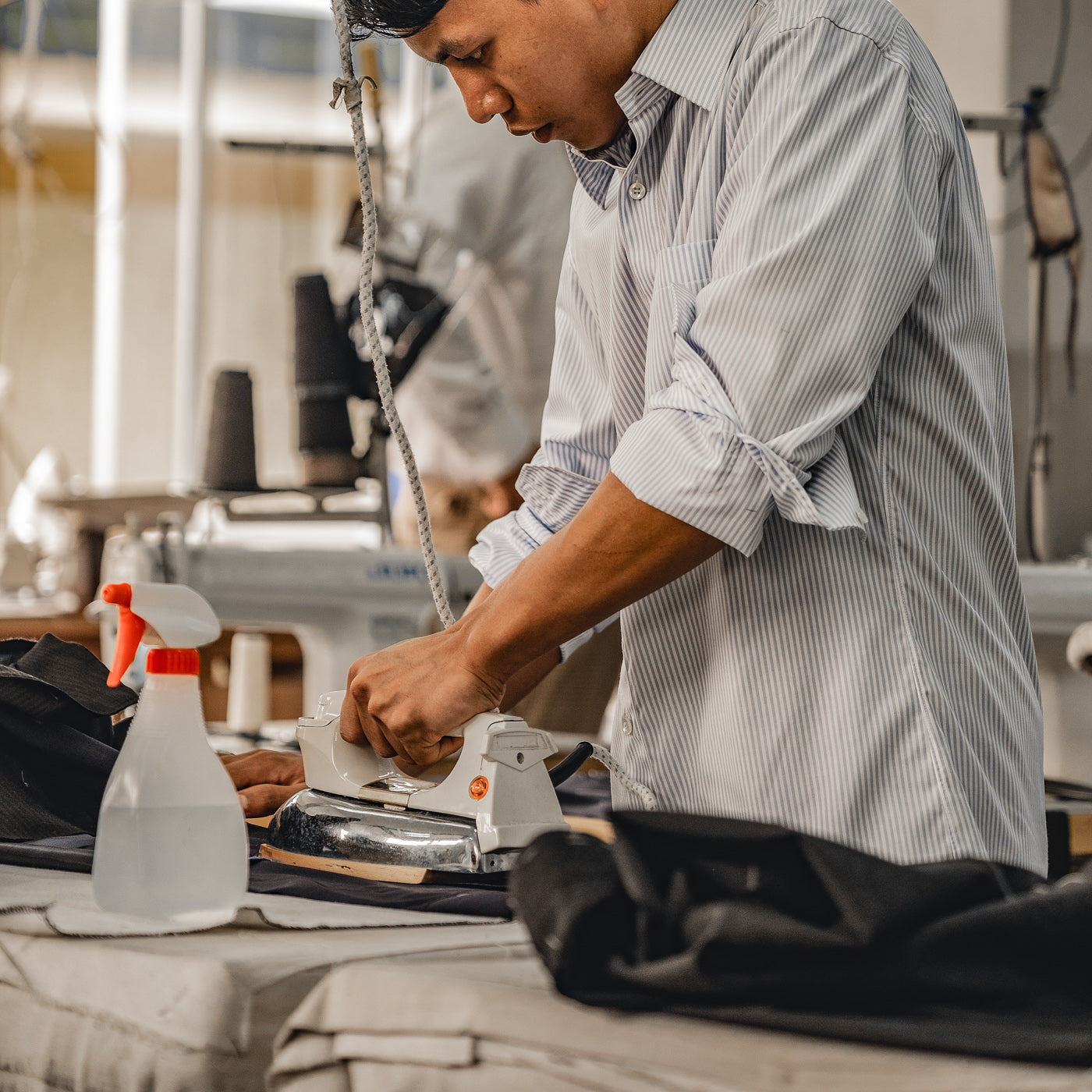 Sewing, Pressing
to give the garment its form, accentuating your body.
Little Details
made by hand give it that human touch.